KlipTrio Pet Nail Clippers Get FREE Domestic Shipping!
KlipTrio® for Veterinarians
Let Your Animal Patients Experience the 3-in-1 Pet Nail Trimmer


Veterinarians nationwide need and deserve to work with high-quality tools — tools that allow them to provide the best possible care to their animal patients. KlipTrio® is excited to help these pet medical professionals maintain safety and care during routine visits, allowing our beloved dogs and cats to trust them and remain calm while in an unfamiliar environment.
Created to be the only pair of professional veterinary nail clippers you'll ever need, the KlipTrio® 3-in-1 is a new, revolutionary product — available both on its own and as part of the KlipTrio® Starter Kit. Learn more about why this is the safest, fastest, most hygienic pet nail clipper ever, and place your order online now!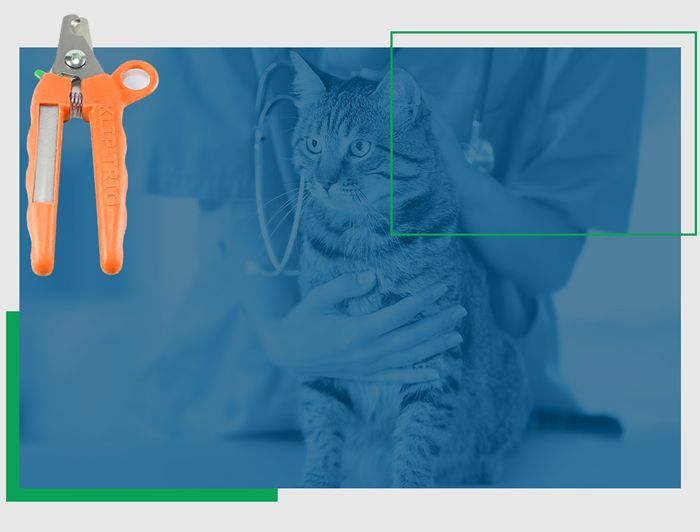 A New Brand of Veterinary Nail Clippers
Say hello to a new, versatile, and innovative tool designed specifically for safe and sanitary pet nail trimming. The KlipTrio® is a new type of dog nail clipper that changes everything you thought you knew about pet care; it comes fully equipped with precision cutting blades, an integrated stainless steel nail file, and a built-in receptacle for a styptic powder-filled cartridge.
In fact, these safe pet nail clippers are not only beneficial for veterinary professionals but also for the well-being of individual pets. Nail trimming can be a stressful experience, especially if it causes discomfort, but the KlipTrio®'s design and functionality aim to minimize any potential pain, making the process more comfortable for everyone involved.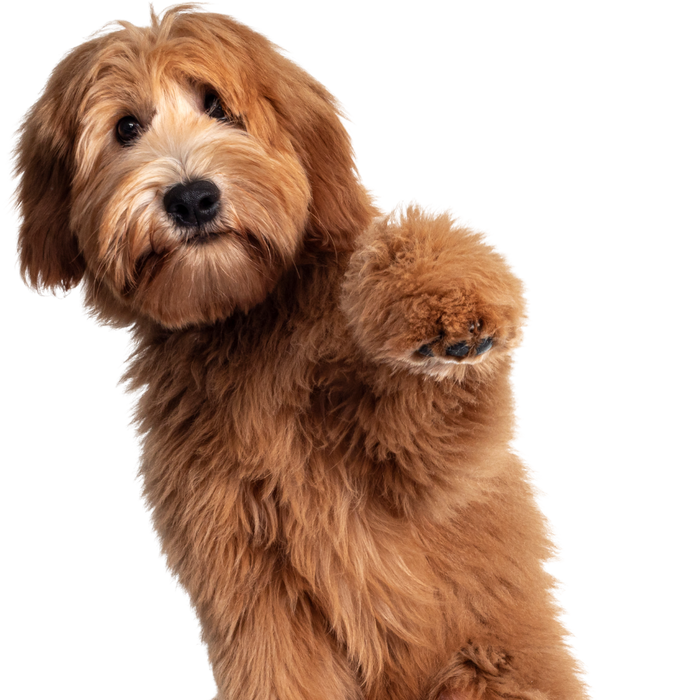 Standout Features of the KlipTrio®
An ergonomic handle design

Clinically-tested and groomer-approved functionality

An industry-first replaceable styptic powder cartridge for sanitation

Concave-shaped cutting blades ensure a snag-free clip

High-grade polymer plastic construction with color coding options

Frequently used by humane societies, rescue groups, and pet owners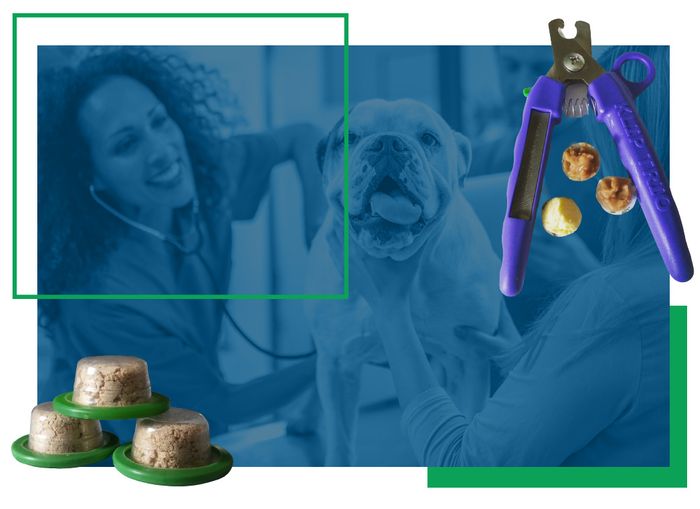 Why Veterinarians Need A KlipTrio® Starter Kit
Busy pet care professionals need more than one set of veterinary nail clippers! While the standalone KlipTrio® pet nail trimmer is excellent, our KlipTrio® Starter Kit is highly recommended and specifically designed for medical environments. This kit boasts four individual clippers, each conveniently color-coded so you can stay organized; feel free to use each one for different patients or keep one in your exam room, grooming area, or surgery room.
Take advantage of the 100 disposable styptic powder cartridges also included in the KlipTrio® Starter Kit.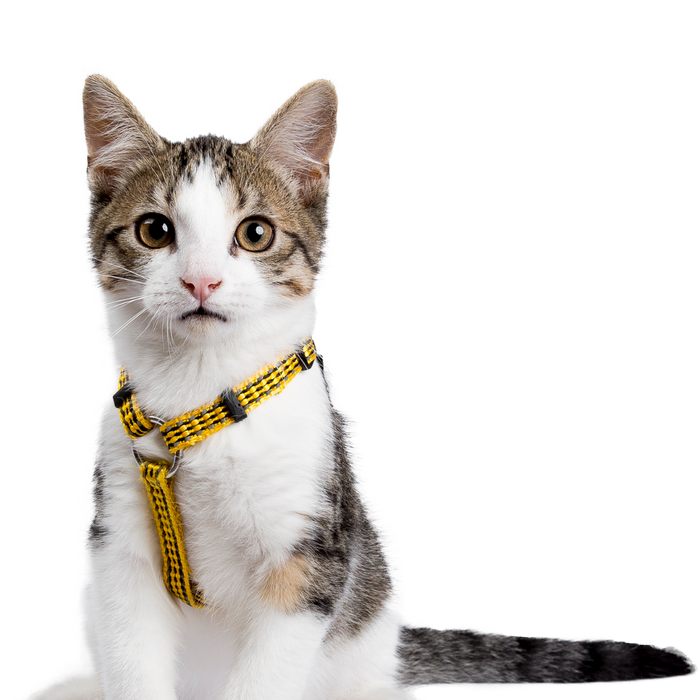 Keep Your Animal Patients Healthy
These dog nail clippers are built to withstand the demands of a busy veterinary practice. With one KlipTrio® Starter Kit, you can minimize the need for frequent equipment replacements and focus more on providing exceptional care to animal patients. Not only can you ensure your patients have trimmed, healthy nails, but you can also uphold the highest standards of cleanliness with the provided styptic. Let us help you reduce the chances of infection or complications!
Get the Veterinarian-Recommended KlipTrio® Dog Nail Clippers
Maintain duty of care and provide the exceptional pet healthcare services your clients expect! Get your own KlipTrio® professional veterinary nail clippers and confidently tim nails without any hassle and less waste!