KlipTrio Pet Nail Clippers Get FREE Domestic Shipping!

We all know the struggles of trimming our dog's or cat's nails! One wrong move and you could accidentally hurt your beloved companion, leaving them in pain, bleeding, and afraid to let you near their feet again. But fear no more, because the KlipTrio® Pet Nail Trimmer is here to revolutionize the way you care for your pet's nails.
Designed with both pet owners and veterinary care professionals in mind, the KlipTrio® pet nail trimmer offers a revolutionary solution to prevent mishaps and ensure the safety and well-being of your pet. Created by Alexandre Contreras, an animal healthcare professional himself, these professional veterinary nail clippers are perfect for taking care of essential pet hygiene tracks without worrying about causing unnecessary pain. Learn more about how you can use KlipTrio® at home and shop online today!
Bring Professional-Grade Pain Relief to Your Pet
While you may not think about it at home, using styptic powder after trimming a pet's nails is crucial. This step helps to stop bleeding quickly, providing immediate relief to your pet and preventing further discomfort. Styptic powder also has antiseptic properties, which help to prevent infections that could arise from an open wound.
Part of what makes KlipTrio® the best dog nail clippers is its built-in styptic powder-filled cartridge that can be used, taken out, and then replaced. Soothe the pain after trimming and stop struggling with the application of styptic powder or leaving your pet's nail untreated. The KlipTrio® allows for easy access and proper application, providing immediate relief to your pet and minimizing the risk of infection or further complications.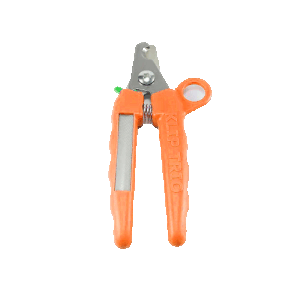 Trim Nails Like Veterinarians & Groomers
Created for veterinarians and groomers, the KlipTrio® pet nail trimmer has gained recognition and trust from top veterinary universities and technical programs. Its innovative design and clinical testing make it the go-to tool for professionals in the industry. But it's not just for professionals; it's designed to be used by pet lovers like you who want the best for their furry companions.
When it comes to nail care, the KlipTrio® is in a league of its own. It is the safest, fastest, and most hygienic pet nail clipper available, setting the standard in the pet care industry. Trusted by groomers and veterinary staff worldwide, it has become the preferred choice for pet caregivers everywhere. You can easily trim your dog's or cat's nails just as a vet would and save yourself the trip!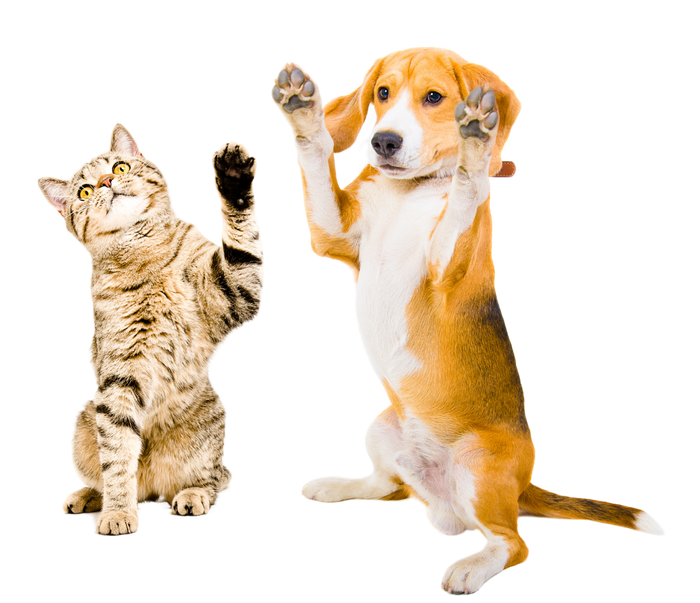 Easy & Comfortable to Use
The KlipTrio® pet nail trimmer is the next generation of pet nail clippers, offering a multifunctional design that makes nail trimming a breeze. With its ergonomic handle design, this tool ensures a comfortable grip and effortless control, making the process smoother and easier for both pet owners and veterinary care professionals.
But what really sets the KlipTrio® apart from traditional nail clippers is its ability to combine multiple tools in one. With its stainless steel blades, you can trim your pet's nails with precision. The built-in styptic powder cartridges also provide essential aftercare, while the integrated nail file ensures a clean, even nail.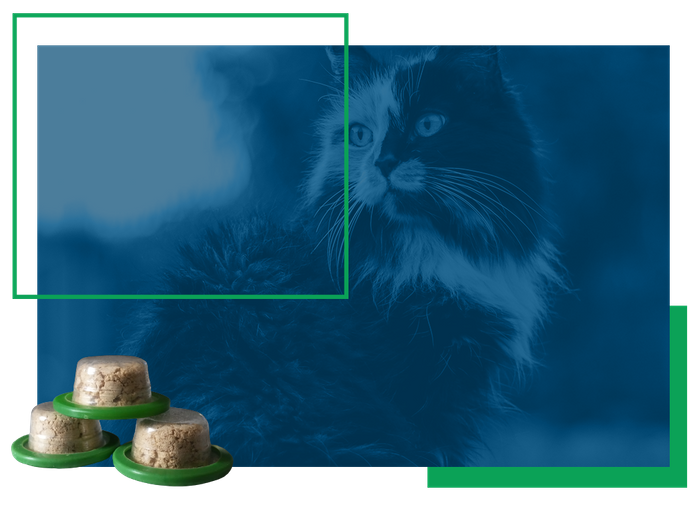 Reduce Human Error While Trimming
It's easy for pet owners to accidentally trim their pet's nails too close, causing pain and discomfort. In fact, this repeatable human error occurs a staggering 60% of the time in the veterinary profession! But fear not, there is a solution. The KlipTrio® dog nail clipper advocates for a safer, faster, and more hygienic way to trim your pet's nails. With this tool, you can avoid the common mistake of cutting too close, ensuring a pain-free experience.
Get KlipTrio® Professional Veterinary Nail Clippers
Experience the same high-quality, professional pet nail trimming you usually get at the vet, but at home instead! Comfortably care for your pet's nails with KlipTrio®!